Southern Sophistication …
I've always loved authentic southern cooking and cuisine. Give me a choice between some foo foo foam concoction and a perfectly grilled bbq rib, I'll take the rib every time. That's why it was such a kick for me after the SOBEWFF festival in Miami to take the train north and attend the Charleston Wine and Food festival.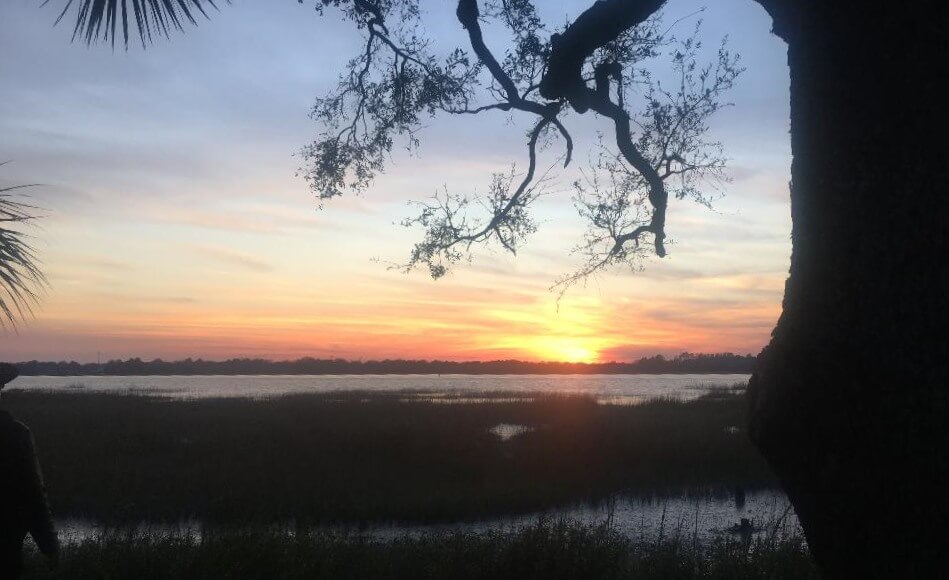 Plus, it was a chance for me to further dispel the notion that southern cooking and cuisine is somehow unsophisticated or lesser than its northern counterparts which has always really hacked me off, never mind the talented chefs and drink purveyors of the south.
Take for example the luncheon that was put on at Halls Chophouse with Napa's Duckhorn winemaker Renee Ary pouring their wines that matched with Halls' chef Adam Jakins' courses. First course was a tasty poached lobster tail that paired nicely with Duckhorn's 2016 Napa Valley Chardonnay.
But the second course really knocked my socks off. A Mangalitsa pork chop that was so rare it could have passed for a steak, but our table, which included Renee, loved it. I had all my table mates chuckling, that I wished my web gal Lisa who throws a hissy if there's the slightest pink in her pork, was here to taste such a course. Who knows, the way everyone else was enjoying it, she might have dug in and realized rare pork is way better than the dried out, cooked to the max white stuff is. Pair it with Duckhorn's 2016 Napa Valley Merlot and don't tell me this isn't sophisticated cooking.
Third course was equally good, with American Wagyu steak, paired with Duckhorn's 2014 Howell Mountain Cabernet Sauvignon.  Tack on a local strawberry shortcake that would have had you asking for seconds. It was a fine luncheon, combining great southern cooking with excellent Napa Valley wines.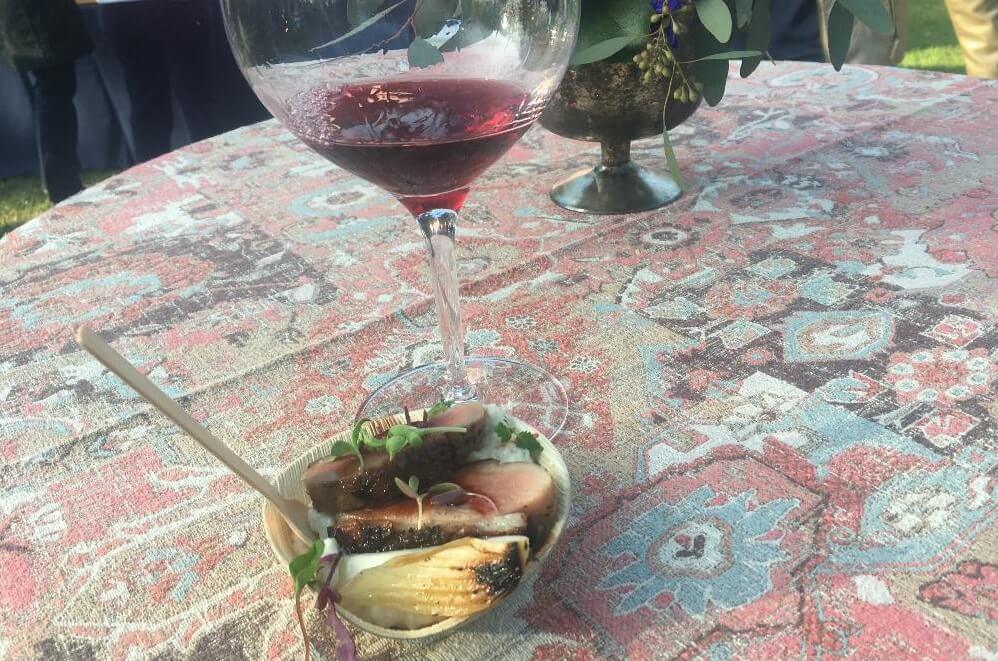 Later that afternoon, it was a kick to attend Winederlust down on Charleston's beach in front of an authentic old southern style plantation mansion. Fabulous sunset and great barbeque, my favorite being the Grilled Manchester Farms Quail. Again, don't tell me this isn't fantastic food and cooking.
Next day, thought it was important to support Napa, so I went to Renee's Merlot Duckhorn tasting at Wine & Company.  All the wines were happily supped up by a crowd who appreciated fine merlot. To hell with you Miles!!! I really dug the final wine, Duckhorn's 2015 Napa Valley Merlot from Three Palms Vineyard. When I inquired if I could get a refill splash, Wine & Company's owner, Joshua Walker smirked and said, "Wouldn't we all, but we're out. You got good taste."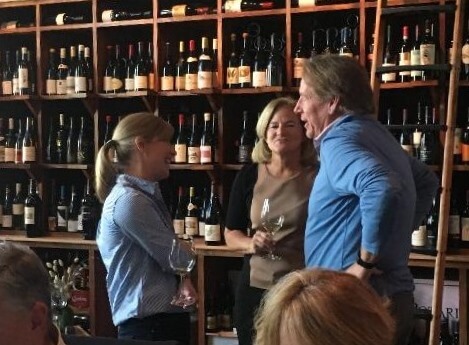 Last two days of the fest was spent at the Grand Tasting in Marion Square, where there were a ton of fine cocktails and eats to be had, my fav being an authentic jambalaya that was sooo good, really spicy without being over the top, with a combination of sausage and shrimp that kept me coming back every couple of hours or so for more.  Here's to 2020!