Seattle Rocks …
The Rolling Stones rolled thru Seattle recently and since it was my birthday I thought I'd treat myself and the web gal to their show at Century Link Field Stadium. It was my fourth Stones show, and most likely my last, but the Stones, all in their 70s now, still deliver the goods, both musically and stage craft presence wise. If you're going to see a big stadium show, the Stones deliver the best value, but I think I'm getting a little long in the tooth for those big stadium shows. But good on 'em for still rolling.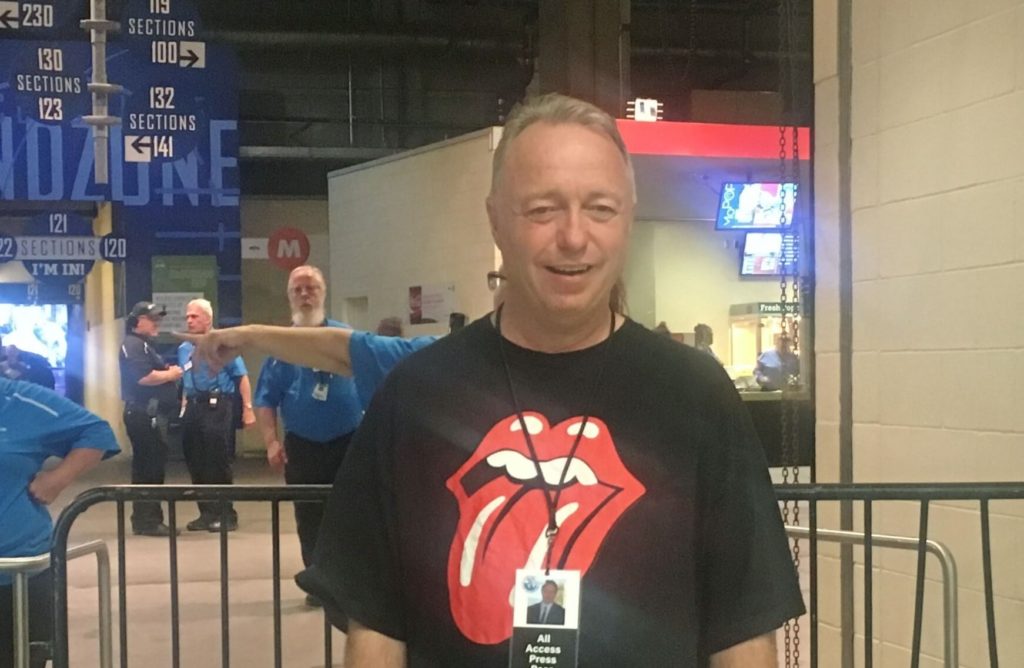 One thing when the Stones come to town they sure bring the party with them, as every hotel  in Seattle and outlying areas was sold out and with rates jacked thru the roof. Oh well, it was fun. Next day, we made it to a private tasting with Julio at Ste Michelle Winery where we tasted thru five wines, their 2017 Mimi Chard, 2014 Cab from Horse Heaven Hills, 2014 Cold Creek Syrah, 2014 Walla Walla Red Blend and their 2017 Cold Creek Vineyard Riesling.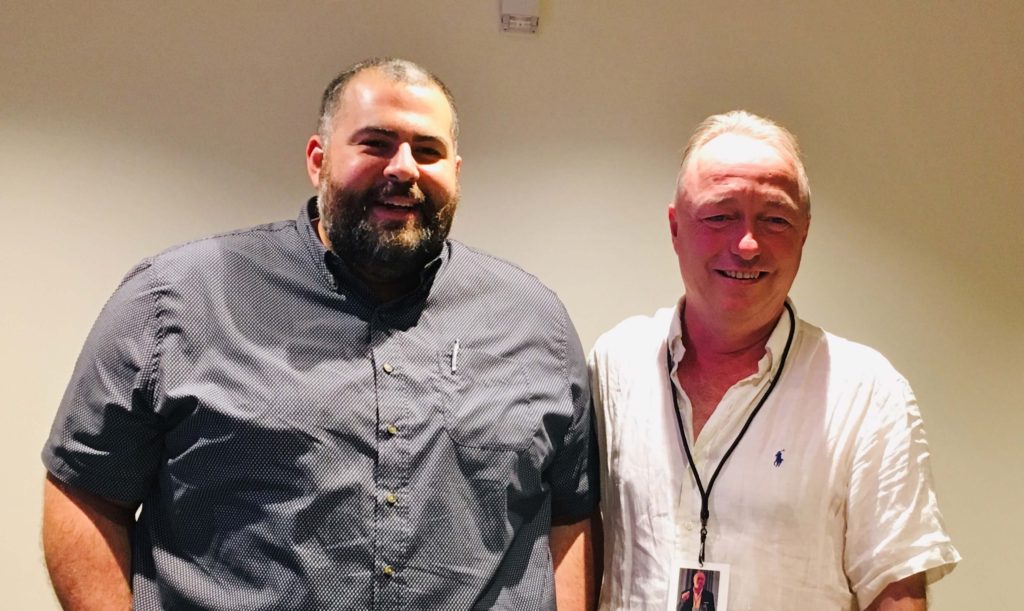 Normally the web gal likes the sweet wines, but she found the Walla Walla blend so smooth and the Cab from Horse Heaven Hills tasty enough, that she didn't protest when I purchased them after our tasting. After a trip to the car trunk, it was time to take in the the Auction of Washington Wines' 2019 Winemaker Picnic & Barrel Auction held on the hill where concert goers normally sit. Sampling the wines and food and mingling with the crowds was gobs of fun. It was nice to run into Culinary Director and PR pro Allan Aquila.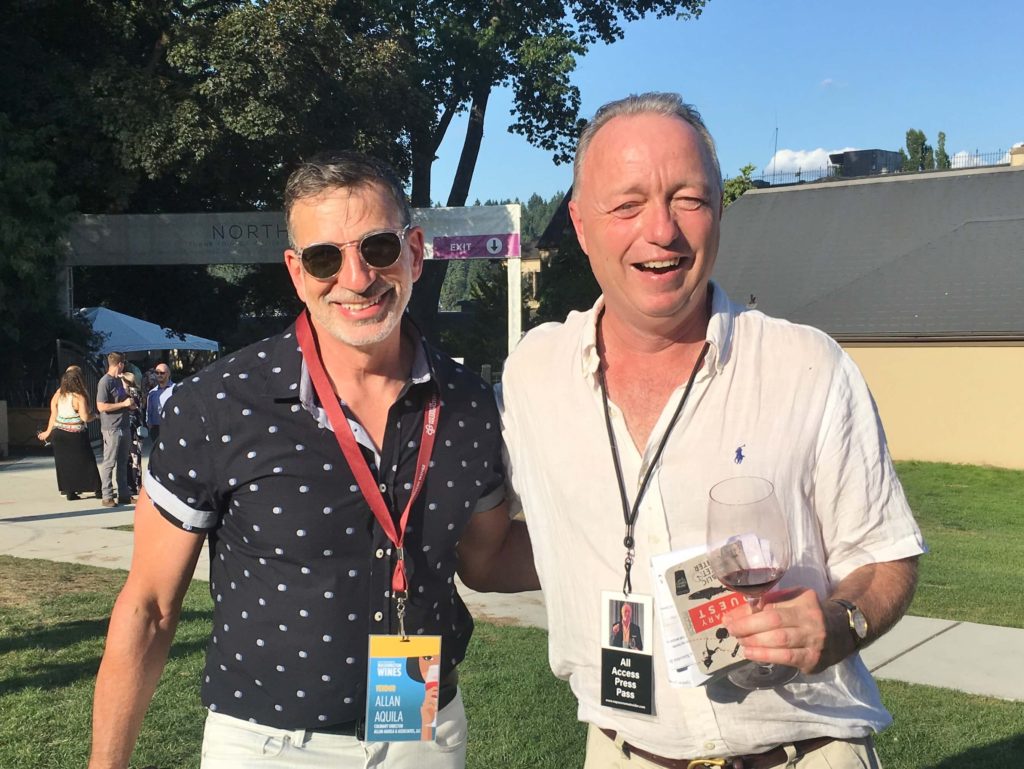 My fav being chef Shawn Applin of RN74's duck fat fries. I know they're just fries, but it's surprising how many chefs screw them up, too hard, too soft, no flavor, etc. But Applin, who was working his tail off in the summer heat, got 'em just right, really tasty and perfectly matched with his lamb sausage. Not surprisingly the web gal liked Kate Sigel's butter scotch ice cream the best. Beecher's Handmade Cheeses were scrumptious – bravo Brian Gilbert and Kurt Dammeier. The Stonehouse's Baby Back Ribs were really tasty and well matched for the day's weather.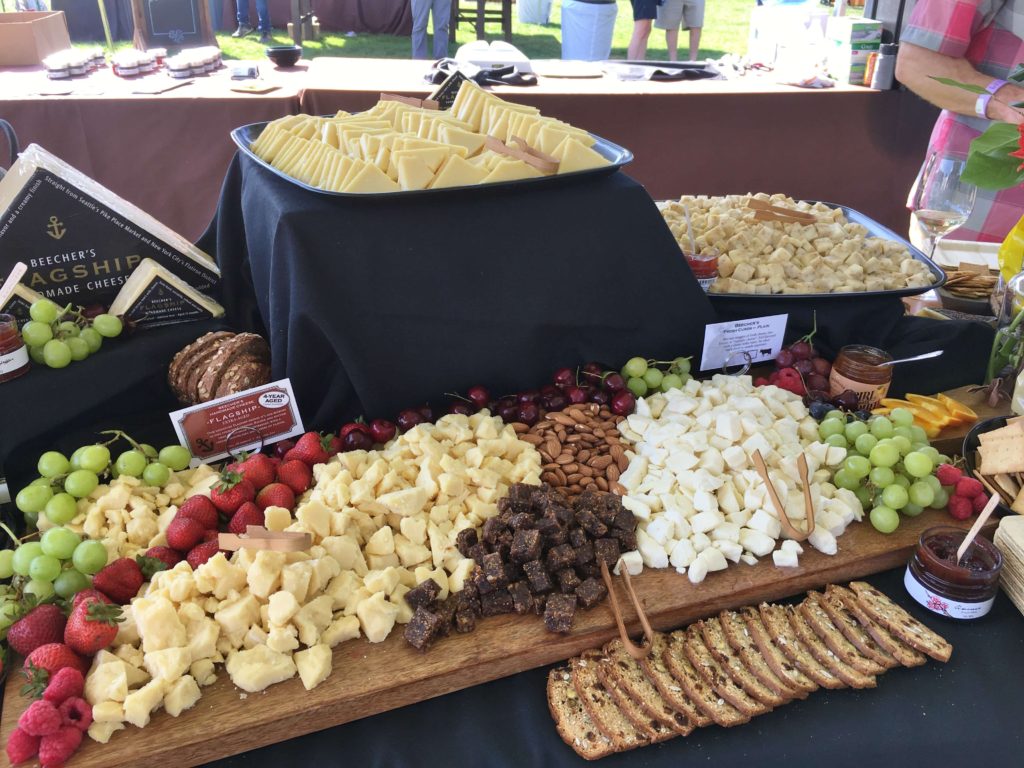 Capping off the night was a bunch of frenzied bidding for excellent Washington State wines, before the web gal and I departed for the SilverCloud Hotel in Bellevue that had been sold out the night before.  Next day, after lolling about our nice suite, we headed off to the Sunset Supper at the Pike Place Market. Lot of fun strolling and sampling all the food and drink fare on the cobble stone street of First Ave and inside the Pike Place Market.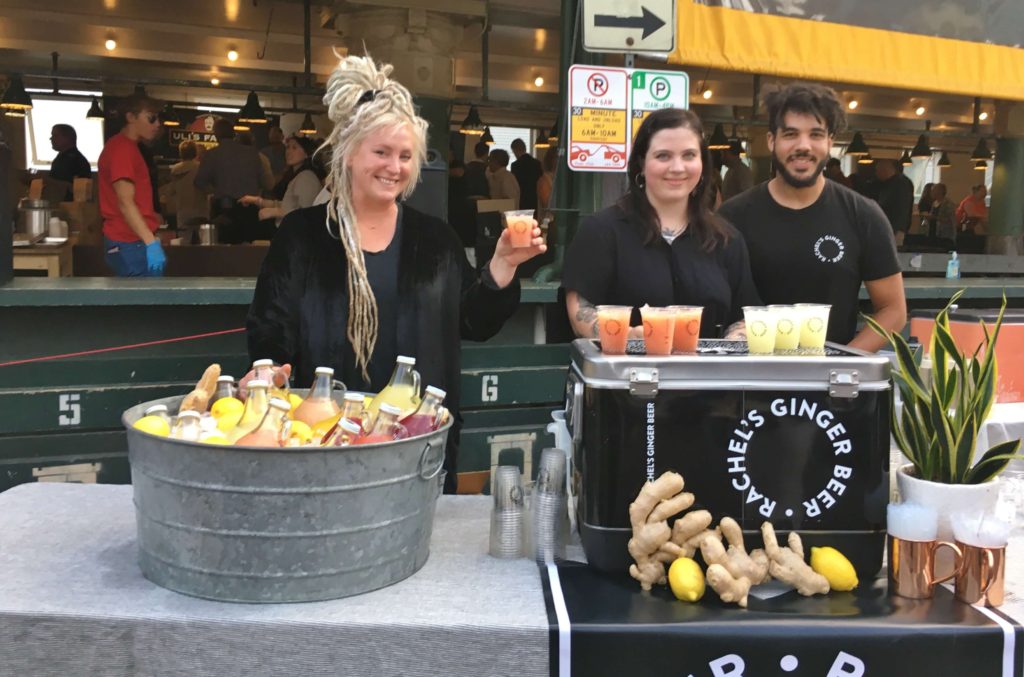 Again not surprisingly the web gal really liked Rachel's Ginger Beer but I leaned to Pike Brewing's hoppy IPA.  And when it came to food I liked Ivar's Acres of Clams the best, while the web gal liked the Pike Place Chowder, but we both agreed Shug's Soda Fountain & Ice Cream's peanut butter ice cream was delicious, not too sweet and fun to sample on a mildly hot summer night. It was nice to listen to live music and watch the crowds dance the night away under the stars. For 2020, don't think the Stones will be rolling thru, but those two food and wine events are certainly worth attending. Cheers.