RN74's Chef Shawn Talks …
Summertime. It's normally a time to put up your feet for a bit and enjoy the sunshine.  But don't tell that to Exec Chef Shawn Applin of RN74 in Seattle, who is doing double duty serving up lamb menguez sausage, combined with carmelized onion, Dijon and brioche bun at the upcoming Auction of Washington Wines' Winemaker Picnic and Barrel Auction on Thurs Aug 15th at Ste Michelle Winery. Auction of Washington Wines event and fundraiser takes place Aug 15-17.

And for the next night Shawn will be at Pike Place Market for their Foundation's Sunset Supper event and fundraiser on Fri Aug 16th where he's splashing out Italian gazpacho with club crab claw filling. Sunset Supper is billed as Seattle's funnest night of the summer.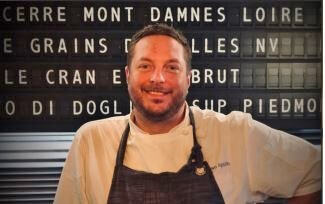 Don't you need a night off?
"Ah come on man," he says with a light laugh. "Seattle has got a bunch of events throughout the summer and I'm happy to contribute. You get such a great feeling of community when we get together."
And since he was dishing out his time and effort to support Seattle, he was happy to do the NSI quiz.
What was last night's dinner? A salmon poke salad.
Favorite drink? A PBR. (The Insider is a little slow some times and Shawn had to explain it's a Pabst Blue Ribbon, but jeez that's an awful beer).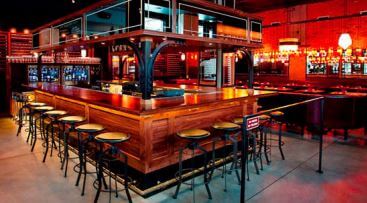 Favorite restaurant in Seattle to dine besides RN74? I like to dine at Lark, excellent clean, tasty seafood, plus the chef John is a good friend of mine.
Favorite music? The Grateful Dead. Clunk.(I swear when I get to heaven or hell I'm gonna ask Anthony Bourdain why so many chefs like this band).
Favorite thing about living in Seattle? In a word, the seafood. It's just incredible the array of seafood we got here, from the salmon, clams, mussels and oysters. Just never get tired of it.
Any brush with celebrity?  The Seahawks coach Peter Carroll came here and was a real nice guy and loved our seafood.

What makes a great restaurant? In a word, teamwork. Your GM has got to train and set the mood on the floor with the staff and be totally in sync with the cooks and you can produce a great result.
Any restaurant, wine or trip on your bucket list? I'd love to go to Japan… go to the Tsukiji fish market?   Exactly.
Final thoughts? Just looking really forward to those events. Great to see old friends, meet the VIPS and make new friends.