Bardessono Welcomes Yountville Live …
Since 2018 is whipping by, the Insider thought it'd be a timely reminder to let readers know that tickets for Yountville Live Luxury event are on sale now for the March 15th– 18th weekend. Since Yountville's Bardessono hotel is right across from the park where most of the Live event takes place, the Insider checked in with its Sales and Marketing Director Stephanie Leavitt to do the Insider quiz.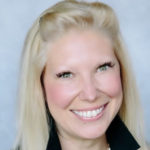 What was last night's dinner?  Shakshouka Eggs.  I love breakfast for dinner. 
Favorite drink?  Extra Dirty Grey Goose Martini with 3 blue cheese stuffed olives or Bubbles!
 Favorite dining spot in Napa?  That depends on the meal.  Breakfast- Southside Cafe, Lunch- Southside Café or Ottimo in Yountville, Dinner- my own kitchen! 
Favorite music?  Anything but country. 
Favorite thing about living and working in Napa?  Breathtaking scenery that continues to amaze me each season.
Any brush with celebrity?  None I can talk about!
What makes a great place to stay?  Someplace I feel at home, where details matter and you are genuinely taken care of. 
Any wine,  meal or place to visit on your bucket list? Next on my list is either the Basque Region of Spain & France or Greece.  I'm hoping to visit one of these in the fall!
Final thoughts?  My favorite quote "People will forget what you said, people will forget what you did, but people will never forget how you made them feel" –  Maya Angelou.  This is why I'm a hotelier!