Choice Makes Tasting Fun…
I love tasting rooms. Everything from the different architecture, the views of the estates, the convivial staff to the sipping and tasting. But if there's one drawback, it's the lack of diversity at most tasting rooms. It's not the wineries fault, most only make a few varietals and one can't expect them to showcase other wineries' wines.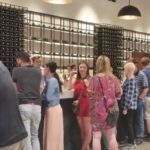 That's why a visit to Chateau Ste Michelle in Woodinville Washington is such a rewarding and fun experience. Check out the Enoteca tasting room for a trip around the world of high quality wines.  In addition Ste Michelle has forged a partnership with Tenet Wines in the Rhone Valley and with their Syrah grapes make an excellent concentrated Syrah in the Rhone Valley style.  Check out www.tenetwines.com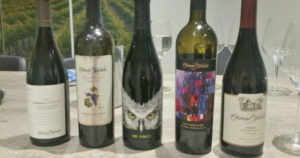 And to make the most of their Columbia grapes, Ste Michelle partnered with German winemaker Ernst  Loosen of Dr. Loosen Estate.  Rieslings include: Eroica Riesling, Eroica Single Berry Select and Eroica Gold. Visit www.eroicawine.com.  
And finally, Col Solare is an alliance with Tuscany's Marchesi Piero Antinori that brings together the very best Washington fruit and 26 generations of Antinori family winemaking experience to produce a world-class Cabernet Sauvignon-based red wine. Visitors of Chateau Ste. Michelle can enjoy tasting three vintages of the ultra-luxury Cabernet Sauvignon-based blend in their exclusive Col Solare Bottega. For more information about the Col Solare partnership, or the winery on Red Mountain, visit www.colsolare.com.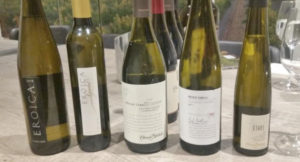 These partnerships create a remarkable array of wines, which was a treat when my gal and I got a private tasting with Laura, one of Ste Michelle's wine educators. A total pro who was a wizard with her Coravin, easily opening the tannic reds I love and the sweet wines my gal loves. Trust me, it's not easy to get a wine we both like on the dinner table. Ha ha!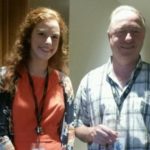 Aside from all the different wines one can sample and purchase, Ste Michelle grounds are terrific to stroll around, their 80 seat theater with kitchen enrich the senses and the day we visited – The Joe Cocker Experience was kicking out the jams that had quite a crowd grooving to a great cover of Unchain My Heart.  And speaking of music, check out the fantastic array of bands that Ste Michelle is bringing for their concert series throughout the summer.  All the wines and concerts can be found at: www.ste-michelle.com 
And if you need a convenient place to stay check Silvercloud Hotel Eastgate in Bellevue, smack dab in the middle, 15 minutes northeast to Woodinville and 15 minutes south to Seattle.